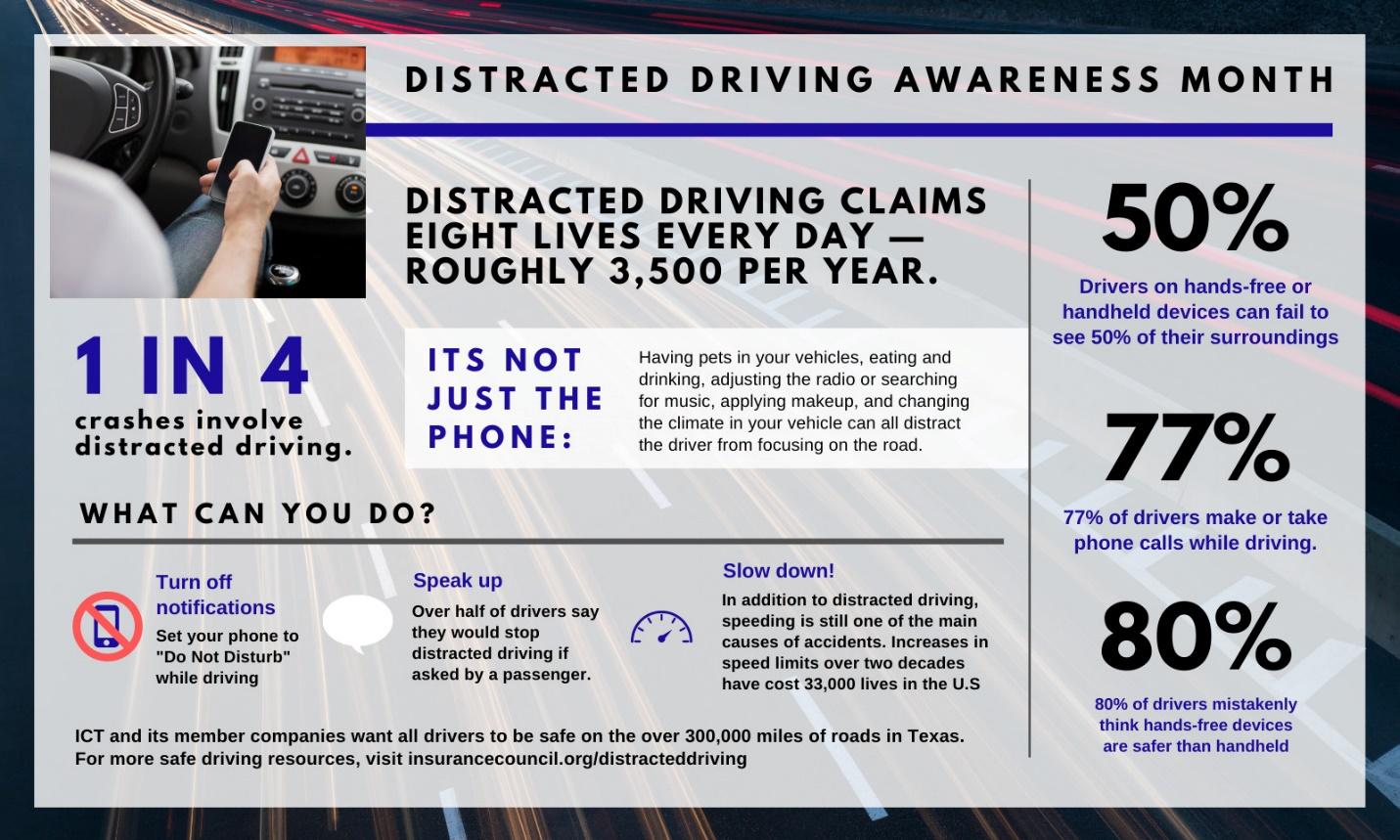 April is Distracted Driving Awareness Month.
"We want to give everyone a peek at distracted driving," said Athens Fire Marshal Lance West. "This includes texting, using a mobile phone, eating, drinking, grooming, and more. Please avoid distractions by using a "do not disturb" setting on your mobile phone, eat before you drive, and enter your destination in the GPS before you leave."
According to the National Highway Traffic Safety Administration (NHTSA), distracted driving killed 3,142 people in 2019. That was a 10 percent increase from 2018.
Actions you can take during Distracted Driving Month include:
Remind your friends and family: If you're in the driver's seat, it's the only thing you should be doing. No distractions.
If your driver is texting or otherwise distracted, tell them to stop and focus on the road.
Ask your friends to join you in pledging not to drive distracted. You could save a life.
"Distracted drivers aren't just a threat to themselves; they are a danger to everyone else on the road," said West.
"On a different note, I hope everyone has a safe and Happy Easter with your loved ones," he added.