Our team is working hard to continue to develop more fitness classes, youth camps, and many more fun activities for the community to enjoy. Stay tuned for more details!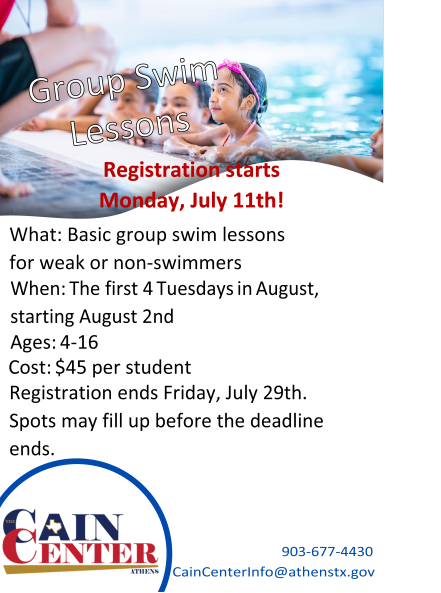 CLASSES OFFERED!
Water Aerobics, Water Circuit and Silver Sneakers Splash: Mon & Wed at 8am, 9am and 10am
These classes are taught by Meredith Jowers. A cardio and strength water fitness class. Water exercise is great for all generations. Water buoyancy allows for less impact on joints and water drag allows for work to be accomplished in all planes of movement. Class consists of cardio aerobic elements, as well as, strength training for upper and lower body and abdominals. Bring water weights if you have them. Reserve your spot at the Reception Desk.
Water Aerobics, and Aqua Zumba: Fri at 8am and 9am
Aqua Zumba is a party in the pool! Brining the Latin inspired dance cardio fitness to the coolness of the pool.
ZUMBA: Tues & Thurs at 6:30pm and Saturday at 9am
We take the "work" out of workout, by mixing low-intensity and high intensity moves for an interval-style, calorie burning dance fitness party. Once the Latin and World rhythms take over, you'll see why Zumba (R) Fitness classes are often called exercise in disguise. Reserve your spot at the Reception Desk.
Capoeira: Tues & Thurs at 6:00pm
This class is taught by Dr Aaron Gray who has over 10 years of experience. Capoeira is a traditional Afro-Brazilian martial. Its roots trace back to African warriors and Brazilian freedom fighters. Capoeira combines elements of dance with kicks and trips. It is good for flexibility, core strength, weight loss and cross training. There will be no sparing and no physical contact in our Capoeira class.
Active Senior: Wednesday at 10am
It is based off the Texercise program with success in mind. At any age it's important to move it and not lose it! To have better range of motion, maintain daily activities and independent tasks. This class is perfect for beginners just learning to exercise and others that have gotten out of the routine and find themselves thinking I should do something. The ultimate goal is feeling better, moving better and enjoying yourself along with a few laughs!
We are currently looking for qualified instructors in any discipline

Attention Cain Center Members!

Installation of the Cain Center AV System has begun. This process will affect scheduling in Multipurpose Hall/Gym. Scheduling will be delayed until each Monday morning for the next few weeks until installation is complete. We will do our very best to make as much available as possible around the construction. Availability is dependent on the construction progress, please call to get an update on the schedule for the following day. Stay tuned for scheduling updates. Sorry for the inconvenience!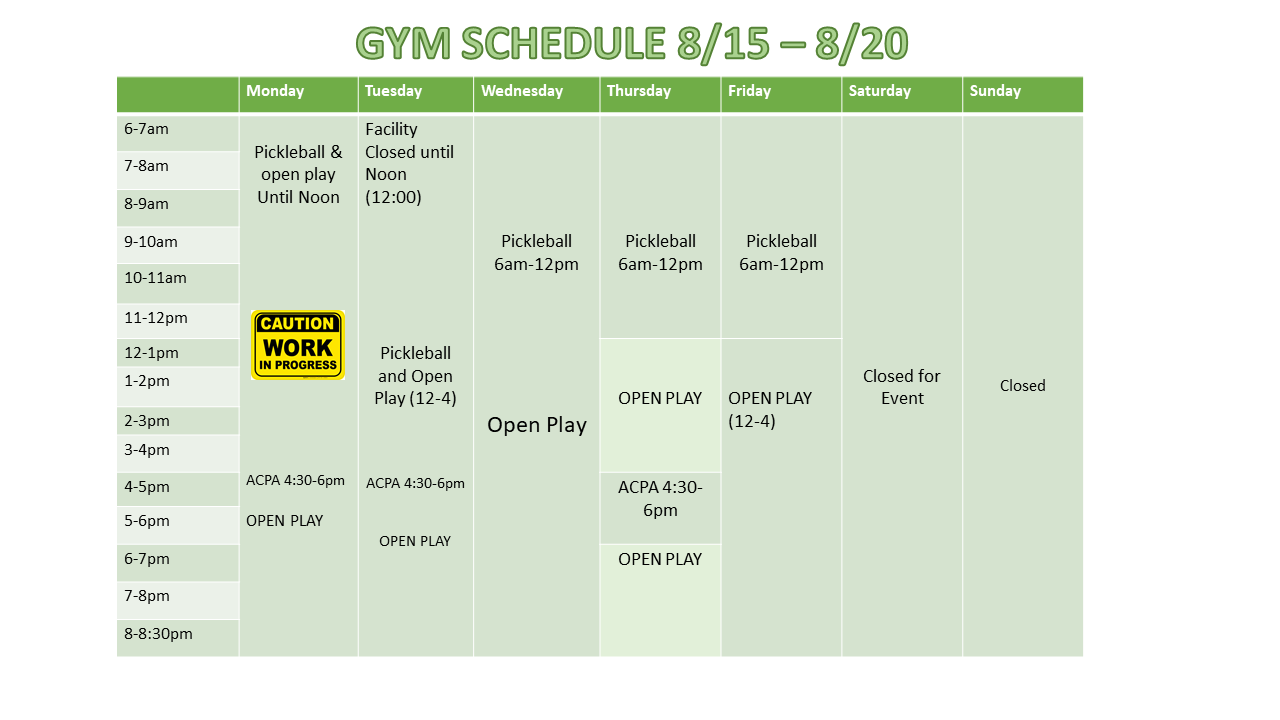 Contact: 903-677-4430 | CainCenterInfo@athenstx.gov | Follow us on FACEBOOK INSTAGRAM NEWSLETTER