Our team is working hard to continue to develop more fitness classes, youth camps, and many more fun activities for the community to enjoy. Stay tuned for more details!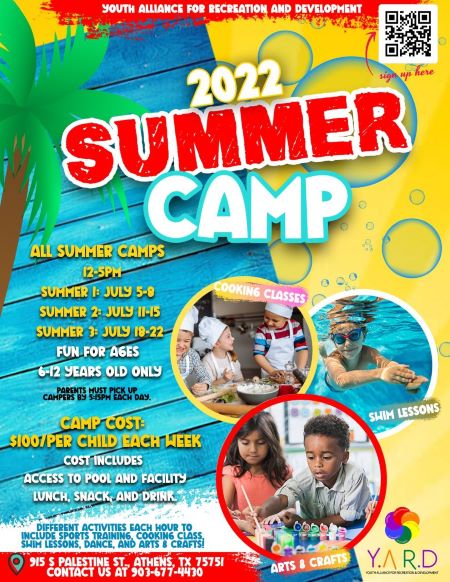 NEW CLASSES OFFERED!
*NEW* Yin Yoga with Caitlin: Mon & Wed at 6pm
Starts Feb 7th. Yin Yoga is good for every level of participant as Caitlin will show option to make each pose personal to your needs. Reserve your spot at the Reception Desk.
Water Aerobics with Meredith: Mon & Wed at 9am & 10am
This class is taught by Meredith Jowers. A cardio and strength water fitness class. Water exercise is great for all generations. Water buoyancy allows for less impact on joints and water drag allows for work to be accomplished in all planes of movement. Class consists of cardio aerobic elements, as well as, strength training for upper and lower body and abdominals. Bring water weights if you have them. Reserve your spot at the Reception Desk.
Yoga Renew with Kate: Tue & Thurs at 9am
A renewing experience welcoming for all levels of practitioners. Yoga Renew will begin with grounding warm-up moves, adding a blend of Vinyasa flowing and standing postures. We won't skip balance and core work! The sensations we will be seeking will be a blend of rich stretching, core integration, balance, and body awareness. Yogis will feel relaxed and renewed. Reserve your spot at the Reception Desk.
ZUMBA with Maria: Tues & Thurs at 6:30pm and Saturday at 9am
We take the "work" out of workout, by mixing low-intensity and high intensity moves for an interval-style, calorie burning dance fitness party. Once the Latin and World rhythms take over, you'll see why Zumba (R) Fitness classes are often called exercize in disguise. Reserve your spot at the Reception Desk.

Contact: 903-677-4430 | CainCenterInfo@athenstx.gov | Follow us on FACEBOOK INSTAGRAM NEWSLETTER