The City Council of the City of Athens commits to building on our shared heritage, while enhancing a high quality of life for all our citizens. We pledge to work in collaboration with our residents and business community to foster community pride, develop a vibrant, diverse economy, thoughtfully plan for our future, prioritize quality growth, preserve and enhance the beauty of our natural environment and to use our resources efficiently.
Athens is governed by the Council-Manager form of government where the Council sets City policy and the City Manager is responsible for City operations. The City Council consists of the Mayor and four City Council members.
All Council members run and serve at large which means that all Council Members represent the entire City and likewise the entire City may vote for all places as they come due regardless of where they may reside in the City. Each Council Member serves a two-year term.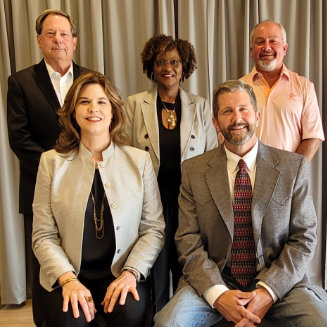 Meet Your City Council Members
Toni Clay
Mark Carroll

Councilmember, Place 1,
Term: 2021-2023

Aaron Smith

Councilmember, Place 2
Mayor Pro Tem
Term: 2022-2024

SyTanna Freeman

Councilmember, Place 3
Term: 2022-2024



Robert Gross




Councilmember, Place 4
Term: 2022-2024







The Athens City Council meets in Regular Session on the second (2nd) and fourth (4th) Monday of each month at 5:30 p.m. in the Civic Hall, Room 216 of the Cain Center 915 S. Palestine Street, Athens, Texas.
Contact the City Council by emailing council@athenstx.gov.
Internal Links
More Information
For more information, contact:
Bonnie Hambrick
Athens City Secretary
508 E. Tyler Street
Athens, TX 75751